Categories: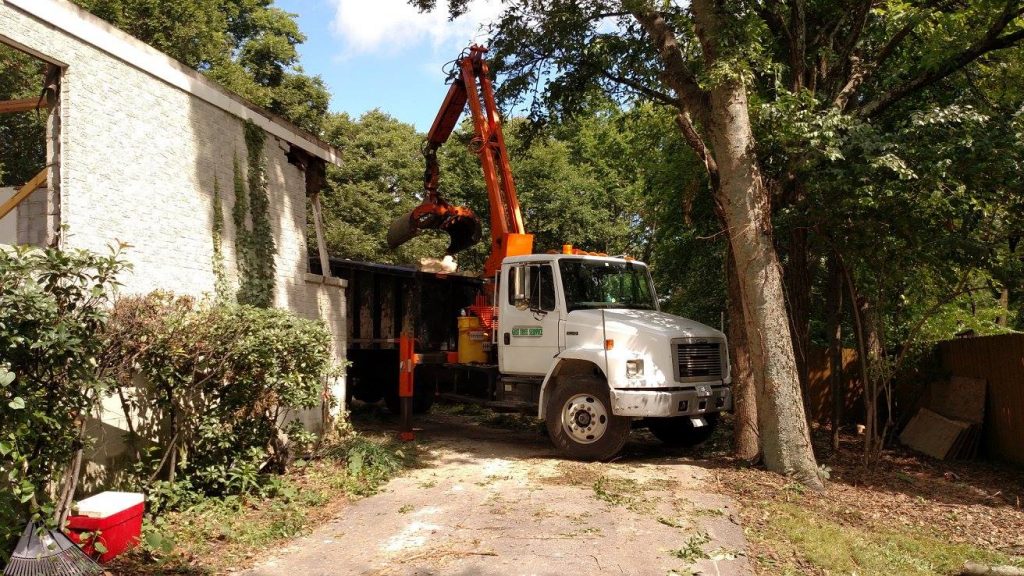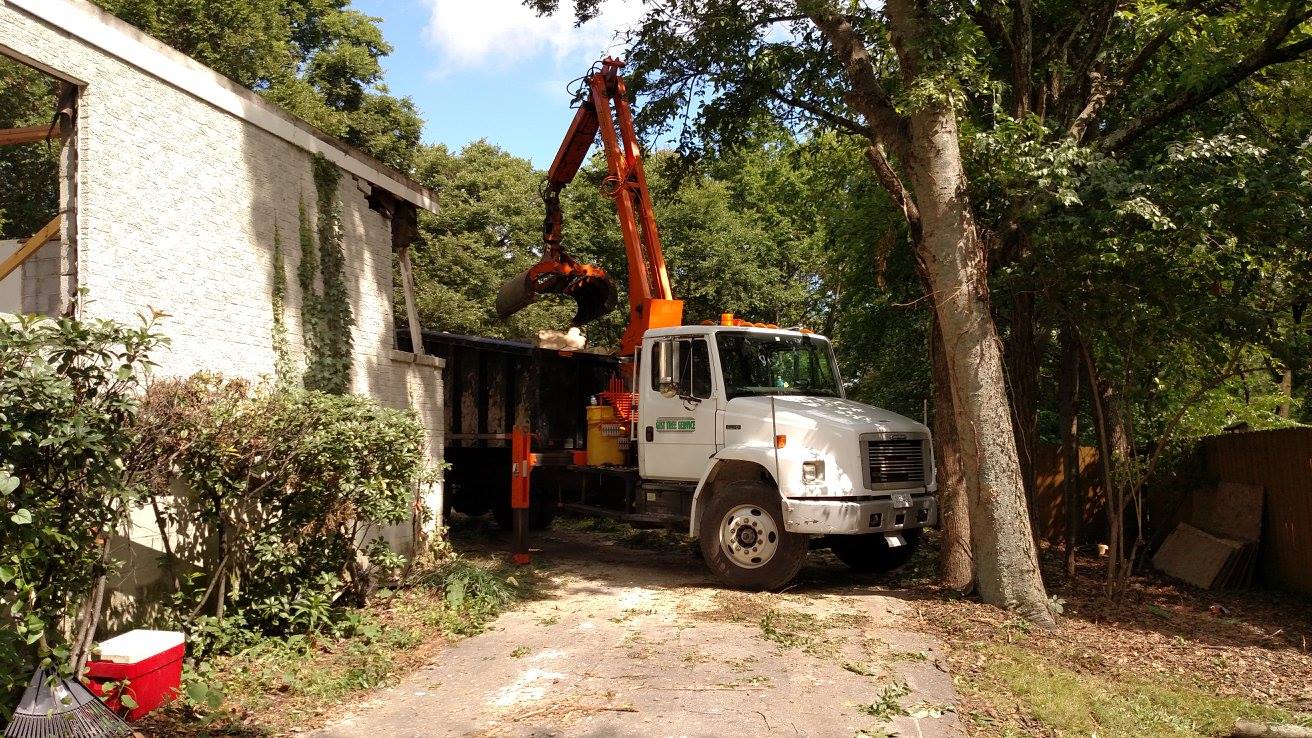 Pruning can be very beneficial for trees and shrubs. Not only can it help to keep your property safe, but it also helps to keep your trees and plants healthy. While trees are beautiful and can immediately transform the beauty and function of any outdoor space, a deceased branch can fall at any time, posing a potential hazard for your friends and family. The best way to prevent tree branches from falling into power lines, on people or into your home, we recommend for you to leave the tree pruning up to the experts.
Benefits of Pruning
Have you ever seen trees that have a particular shape and wondered how they got that way? Pruning can change a tree's shape in a way that doesn't compromise its health or integrity. Pruning can also maintain its shape so there is a lower risk of broken branches and fallen limbs. A tree that is properly pruned and maintained while it is young will not encounter the structural issues that could lead to disaster later on in its life. And if you're particularly concerned with the aesthetic look of a tree, pruning will help to get it to grow into your desired shape.
Best Time to Prune
Pruning is best done in the late fall and winter season. This is the time of year where tree growth is dormant, making it less susceptible to damage. Even though pruning can help to improve a tree's health and appearance, it is important to remember that it can also cause stress to it. By pruning trees during the cold season, less sap is lost and there is less worry about insects and fungus causing further damage the tree. Each species of tree is different and has different care and pruning requirements. If you are ever in doubt about how to prune or care for the trees on your property, it is best to contact your local arborist or TN tree pruning service instead of compromising yourself or the tree.
For more information on tree pruning or to get an estimate for tree or stump removal, Gist Tree Removal Service at (615) 456-9824.
Categories: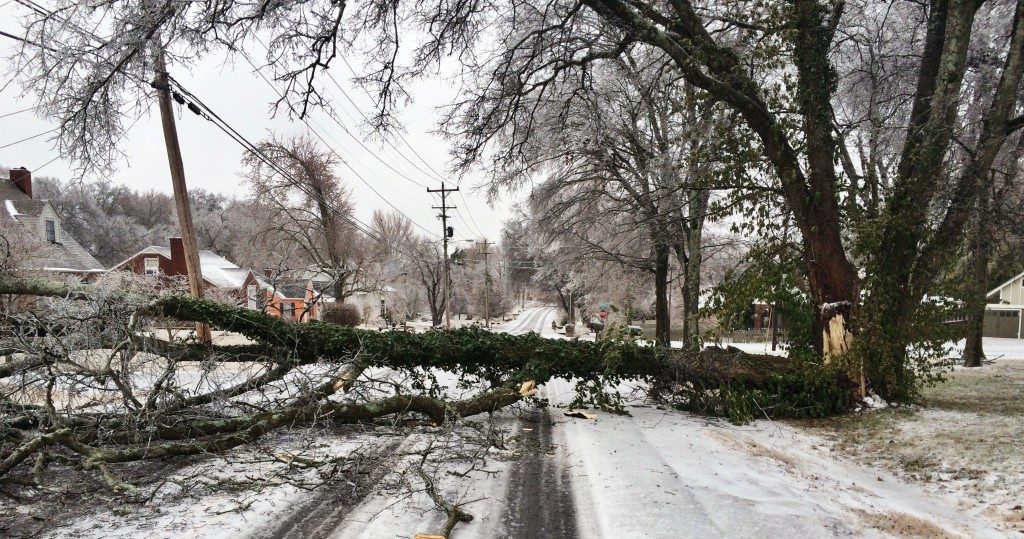 In the midst of a winter storm, the last thing you need is for trees and their branches to fall onto your home, damaging your roof and or windows. When it comes to Mother Nature, there is a lot of uncertainty in predicting her moods. Although the meteorologists do their best to warn you of inclement weather. Only by hiring a tree service can you start the process of making sure your home remains safe and out of harm's way.
Some Branches Are Hazardous
Even the healthiest of trees have branches that should be removed prior to the arrival of any adverse weather. Branches that extend over your roof or within several feet of the perimeter around your home should be removed. They pose a serious hazard that can put the safety of you and your family at risk.
Know What Trees Are Acceptable
Although trees are great investments, as they help to purify the air, provide shade and provide a source of beauty, some species of trees should not be planted on residential property. They may be prone to disease and pests and may also create potential problems as they grow. Check with your local arborist organization and utility company for recommendations about the types of trees that should not be on your property.
Regular Tree Trimming Is a Necessity
Schedule regular tree trimming and pruning appointment to help keep the growth of your trees and shrubs in check. By keeping them properly maintained, you can avoid potential problems that may come about when there are rain, snow and wind storms.
Also, remove stumps that are on your property. Although they are no longer trees, they can become home to certain undesirable pests, such as bees, wasps, raccoons, rats and more. By eliminating this type of habitat from your property, you can help to keep pests from damaging it and affecting your health and comfort.
For more information on tree trimming and stump removal, or to schedule a trimming and pruning appointment, contact Gist Tree Service at (615) 456-9824.
Categories:
Waiting until the wintertime to prune can be very beneficial to the health of the trees on your property. Even though you may be preoccupied with holiday shopping and winterizing your home, this is a good time of year for you to show a little tlc to your trees and shrubs. Winter tree pruning offers your trees and landscape a variety of benefits that are harder to obtain any other time of year. Not only will they have a healthier appearance and constitution, but they'll also be safer to have on your property. Here are a few other reasons why you should contact your local tree trimming and pruning service now instead of later.
Improves Plant Health
Plants are highly prone to damage and decay. Regularly removing damaged or diseased branches can improve plant health significantly and keep the spread of disease to other plants down to a minimum.
Optimal Working Environment
The cold weather causes the ground to freeze, making it easier for our tree pruning expert to reach areas they normally would not have access to.
Better Pruning Capabilities
Most trees and shrubs are dormant during the winter season, resulting in less foliage. Without leaves and foliage in the way, our tree trimming experts can see more structural deficiencies so they can make better decisions as to where and what to prune to improve plant health.
Prevents Damage
Reduces damage to smaller plants that are usually hidden, such as annuals and perennials.
More Convenient

Many property owners are inundated with outdoor projects during the spring, summer, and fall seasons. The winter season is a good time for homeowners to address tree trimming and pruning concerns because they have more time to do so.
To learn more on how our winter tree trimming and pruning service can help your plants and property, contact Gist Tree Service at (615) 456-9824. We specialize in pruning, trimming, hazardous tree removal, stump grinding, and are a premier first response team for emergency storm service with insurance companies.