Categories:
Did you know that having a tree service you can rely on is the first step in managing your landscaping needs? Although you may rely on a landscaping service to keep your shrubs and grass trimmed during the warmer months, there are many situations that can occur throughout the year where you may require the services of your local Nashville Tree pruning and removal company.
The trees and shrubs on your property require special care that a landscaping company is not equipped to handle. If you love your home and want to make the best decisions to improve the care and beauty of your property, you need to hire the right tree service to ensure that these plants remain as healthy as the rest of your lawn.
When you contact us, we send one of our experts to inspect the trees and shrubs on your property. There are many reasons why your trees or shrubs may be affected by disease and other environmental factors. The sooner they are identified and taken care, the better the outcome. An assessment is also done if you contact us for a specific concern, such as a fallen tree or stump removal. Our experts look for signs of pest infestation, disease and other areas of concern that may affect the plant life on your property.
Along with arranging for your lawn to be serviced regularly, do yourself a favor and arrange for regular tree service as well. You'd be surprised at how much a little TLC can pay off in terms of your lawns health and appearance in the short and long run.
Don't wait until the spring to get your trees and shrubs properly cared for. Good tree health starts with you contacting a good tree service to give your plants the care they deserve and need.
Don't hesitate any longer. Contact Gist Tree Service today at (615) 456-9824 for all of your tree and shrub needs.
Categories:
Trees can add an air of peace, beauty and filtration that cannot be matched by other plants. Fruit trees can be a source of produce located just outside your door. Although they serve a variety of purposes, they can also be a liability if they aren't cared for properly. When trees start to decay or become diseased or damaged, they can create issues that can affect the safety of your home and your family. To prevent trees from causing harm to all you hold dear, here are some thing you should keep in mind about trees.
Trees and Electrical Lines
Living in Middle Tennessee means there are no shortage of power lines in residential areas. Some trees can grow to extraordinary heights during their lifetime and interfere with power lines. Their braches can become entangled in power lines and cause outages and other problems. It is extremely important to hire a tree trimming service to keep any tall trees trimmed to prevent them from growing into electrical lines. If any trees on your property are already growing into electrical lines, then it needs to be removed because trimming is no longer a viable option.
Tree Removal
Whether you live in an extremely populated or urban area of Tennessee or n sparsely or rural area, you may have noticed that there are less things for trees to grow into. If you decide to remove a tree yourself, proper precautions still need to be taken. Tree clearing is not a task that should be left to anyone who is not a trained professional. Whenever there is a tree around that needs to be removed, the safest and most effective route is to hire a tree service.
When you are faced with tree growth and potential hazardous situations, take precaution and contact Gist Tree Service at (615) 456-9824 to find out what the safest tree removal options.
Categories: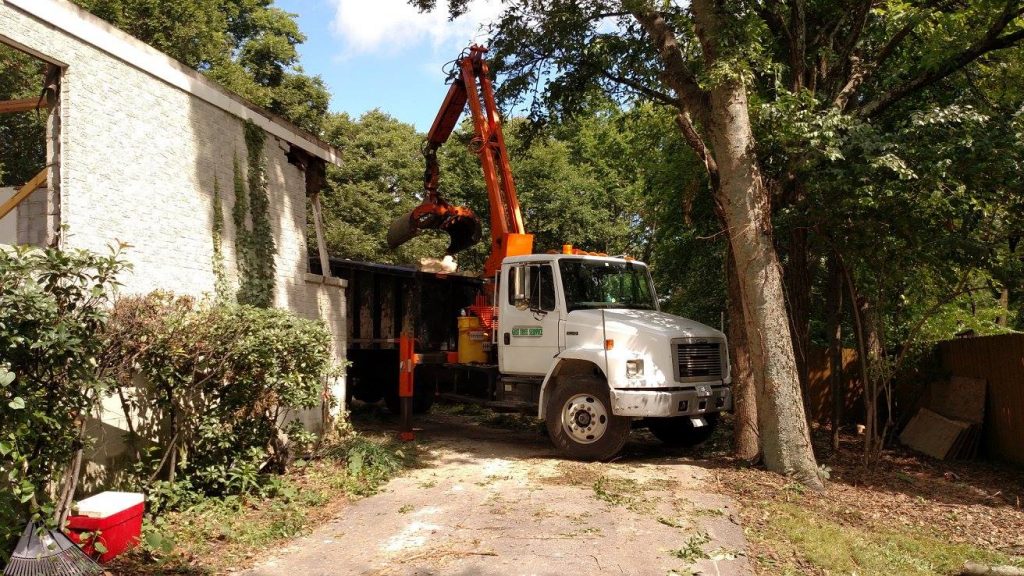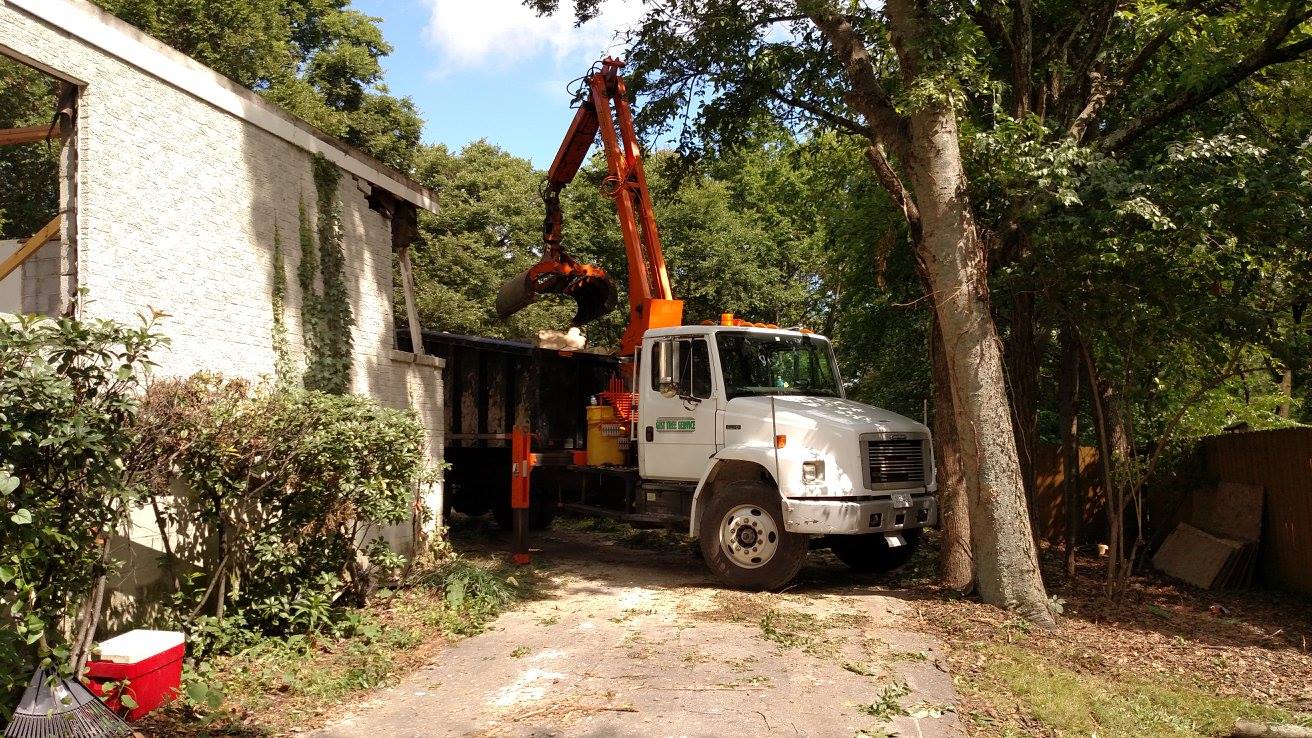 Pruning can be very beneficial for trees and shrubs. Not only can it help to keep your property safe, but it also helps to keep your trees and plants healthy. While trees are beautiful and can immediately transform the beauty and function of any outdoor space, a deceased branch can fall at any time, posing a potential hazard for your friends and family. The best way to prevent tree branches from falling into power lines, on people or into your home, we recommend for you to leave the tree pruning up to the experts.
Benefits of Pruning
Have you ever seen trees that have a particular shape and wondered how they got that way? Pruning can change a tree's shape in a way that doesn't compromise its health or integrity. Pruning can also maintain its shape so there is a lower risk of broken branches and fallen limbs. A tree that is properly pruned and maintained while it is young will not encounter the structural issues that could lead to disaster later on in its life. And if you're particularly concerned with the aesthetic look of a tree, pruning will help to get it to grow into your desired shape.
Best Time to Prune
Pruning is best done in the late fall and winter season. This is the time of year where tree growth is dormant, making it less susceptible to damage. Even though pruning can help to improve a tree's health and appearance, it is important to remember that it can also cause stress to it. By pruning trees during the cold season, less sap is lost and there is less worry about insects and fungus causing further damage the tree. Each species of tree is different and has different care and pruning requirements. If you are ever in doubt about how to prune or care for the trees on your property, it is best to contact your local arborist or TN tree pruning service instead of compromising yourself or the tree.
For more information on tree pruning or to get an estimate for tree or stump removal, Gist Tree Removal Service at (615) 456-9824.
Categories: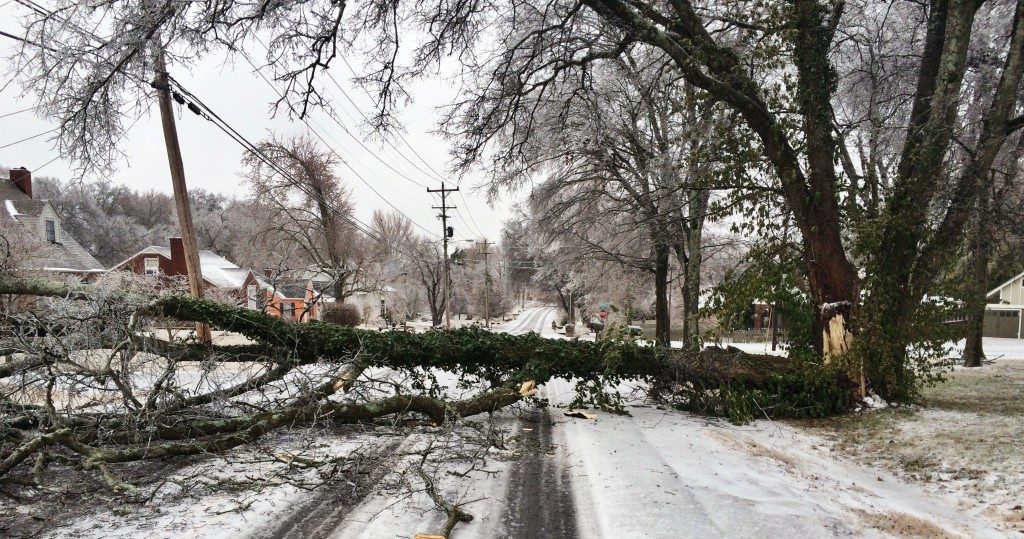 In the midst of a winter storm, the last thing you need is for trees and their branches to fall onto your home, damaging your roof and or windows. When it comes to Mother Nature, there is a lot of uncertainty in predicting her moods. Although the meteorologists do their best to warn you of inclement weather. Only by hiring a tree service can you start the process of making sure your home remains safe and out of harm's way.
Some Branches Are Hazardous
Even the healthiest of trees have branches that should be removed prior to the arrival of any adverse weather. Branches that extend over your roof or within several feet of the perimeter around your home should be removed. They pose a serious hazard that can put the safety of you and your family at risk.
Know What Trees Are Acceptable
Although trees are great investments, as they help to purify the air, provide shade and provide a source of beauty, some species of trees should not be planted on residential property. They may be prone to disease and pests and may also create potential problems as they grow. Check with your local arborist organization and utility company for recommendations about the types of trees that should not be on your property.
Regular Tree Trimming Is a Necessity
Schedule regular tree trimming and pruning appointment to help keep the growth of your trees and shrubs in check. By keeping them properly maintained, you can avoid potential problems that may come about when there are rain, snow and wind storms.
Also, remove stumps that are on your property. Although they are no longer trees, they can become home to certain undesirable pests, such as bees, wasps, raccoons, rats and more. By eliminating this type of habitat from your property, you can help to keep pests from damaging it and affecting your health and comfort.
For more information on tree trimming and stump removal, or to schedule a trimming and pruning appointment, contact Gist Tree Service at (615) 456-9824.
Categories:
Investing in the trees and foliage on your property can help to improve your property's curb appeal and value. When it comes to hiring a tree removal or pruning service in Tennessee, it's important for you to know which questions to ask. Asking the right questions will ensure that your tree service needs are handled in an expedient and efficient manner. Without further ado, here are several tree service questions every homeowner should ask before hiring a tree service contractor in Tennessee.
What are your credentials? Any professionals you hire should be able to provide you with credentials to back up their reputation.
Do you have any references? References can help you to decide whether it is in your best interest to hire a particular tree removal contractor.
Do you have proof of up to date insurance and a work contract? If the tree removal service you are interested in cannot provide this information, don't hire them or you'll regret it.
How will you handle my job and what equipment will be used? This information serves to keep you informed of what you should expect.
How long will be it before all work is complete? This information will help you to plan your time accordingly.
Do you plan on using spikes or topping methods for tree removal? Anyone that uses these tools and methods on trees is committing tree abuse. These methods are dangerous and can severely injure your trees.
As a homeowner, it's important for you to take appropriate measures to protect your property, including the trees and shrubbery. Always hire a professional tree removal service to handle any difficult or big jobs to prevent unnecessary injury to yourself and damage to your home.
For more handy advice on what you should do before hiring a tree removal service or to have your tree and shrub concerns taken care of, contact Gist Tree Service at (615) 456-9824 today.
Categories:
As strong, beautiful and refreshing as trees can be, they are not always safe to keep on your property. Sure, they help to improve the ozone, the quality of air and provide shade and comfort throughout the year, but some trees can cause problems with your home that may leave you feeling frustrated to no end. The best way to keep trees from damaging your home and impeding its function is to hire a reputable tree removal and pruning service in Tennessee.
Your Local Emergency Tree Removal Service Is on Standby
If a tree or some large shrub happens to fall or is in danger of being uprooted because of the weather or some other event, try not to leave anything to chance. The easiest, safest and most effective way to rectify the situation to prevent further damage and risk is to your property and everyone who lives in it is to contact Gist Tree Service.
Don't Neglect Those Trees and Shrubs
We provide emergency tree removal services 24 hours a day, seven days a week. It doesn't matter if the problem is due to the weather or an accident, we come out right away to help keep you safe. In addition to emergency tree trimming services, we also specialize in stump removal, grinding, chipping and pruning. We can help to improve the way your property looks by altering the appearance of any trees, shrubs and foliage you have onsite.
Taking good care of your home doesn't mean that you should focus all of your attention on your house and neglect the surrounding foliage. It also doesn't mean for you to wait until a tree falls or compromises your home's plumbing before you take action. We can nip potential tree and shrubbery problems in the bud so your property looks better and functions as it should.
No matter what your tree removal, pruning or stump removal needs are, Gist Tree Service is the company to contact. Give us a call at (615) 456-9824 anytime.
Categories:
Waiting until the wintertime to prune can be very beneficial to the health of the trees on your property. Even though you may be preoccupied with holiday shopping and winterizing your home, this is a good time of year for you to show a little tlc to your trees and shrubs. Winter tree pruning offers your trees and landscape a variety of benefits that are harder to obtain any other time of year. Not only will they have a healthier appearance and constitution, but they'll also be safer to have on your property. Here are a few other reasons why you should contact your local tree trimming and pruning service now instead of later.
Improves Plant Health
Plants are highly prone to damage and decay. Regularly removing damaged or diseased branches can improve plant health significantly and keep the spread of disease to other plants down to a minimum.
Optimal Working Environment
The cold weather causes the ground to freeze, making it easier for our tree pruning expert to reach areas they normally would not have access to.
Better Pruning Capabilities
Most trees and shrubs are dormant during the winter season, resulting in less foliage. Without leaves and foliage in the way, our tree trimming experts can see more structural deficiencies so they can make better decisions as to where and what to prune to improve plant health.
Prevents Damage
Reduces damage to smaller plants that are usually hidden, such as annuals and perennials.
More Convenient

Many property owners are inundated with outdoor projects during the spring, summer, and fall seasons. The winter season is a good time for homeowners to address tree trimming and pruning concerns because they have more time to do so.
To learn more on how our winter tree trimming and pruning service can help your plants and property, contact Gist Tree Service at (615) 456-9824. We specialize in pruning, trimming, hazardous tree removal, stump grinding, and are a premier first response team for emergency storm service with insurance companies.